"Dr. Crichton is a Canadian and American Board Certified Orthodontics Specialist. She believes in staying abreast of new technology and techniques in the field. She is a firm believer in giving back to the community. Over the years, she has sought to volunteer wherever possible, especially with kids."
Dr. Jonelle Crichton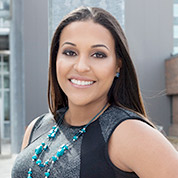 Learn
More
Welcome to Smile Worx Orthodontics
Welcome to the orthodontic office of Smile Worx Orthodontics, where we provide orthodontic solutions to suit your lifestyle and personal preferences. Located in Edmonton and Leduc, AB, our orthodontist, Dr. Jonelle Crichton, specializes in helping patients of all ages achieve a beautiful and confident smile.
Comfortable Setting
At our office, you are more than just a patient – you are family! We work together to provide personalized service and an enjoyable orthodontic experience in a comfortable, stress-free environment.
Innovative Technology
In addition to traditional appliances and clear ceramic braces, we use the latest innovative technology for more comfortable and efficient treatment, including the iTero® digital impression system, SureSmile®, Invisalign® and Invisalign for teens, and Damon™ Smile self-ligating braces. We keep our office on the forefront of technological breakthroughs in order to provide the best orthodontic care possible!
Thank you again for visiting our website. We hope you find it helpful and informative. Please feel free to contact us if you would like to schedule an appointment, or if you have any questions or comments. We look forward to seeing you smile!
Dr. Crichton is amazing doctor: she is an expert but really approachable, she expresses everything about the treatment clearly, elaborately, making sure that you know exactly what is going on and why is everything totally worth it.
- Ivana
Dr. Crichton has taken care of my teeth for the last four years and I cannot be any more happier with my results! The doctor and the rest of the staff have always treated me with respect and kindness, and are very professional and knowledgeable in their line of work. I highly recommend SmileWorx, thank you for everything!
- Joanne
I am so pleased with my results and quality of service. I feel very comfortable asking any questions, the staff are very knowledgable and kind. The doctors are always very attentive to me at each visit. I highly recommend anyone interested in improving their smile call and make an appointment. I am glad I did, I was always apprehensive of treatment as an adult but I was given many options without the pressure and push.
- Karen
The staff are all so awesome! Always friendly and remember your name. Treat my daughter so wonderful. She is always excited to go see them! They have an easy payment plan that is very reasonable. Fully recommend Smile Worx. Thanks for always a great experience!
- Jennifer
Five of my children have had orthodontic work done here. I have been completely happy with the quality of work. All the staff are helpful, friendly, and professional. Highly recommended.
- Tracy
Honest, patient and able to give straightforward information. Things I appreciate when it comes to my children.
- Angela